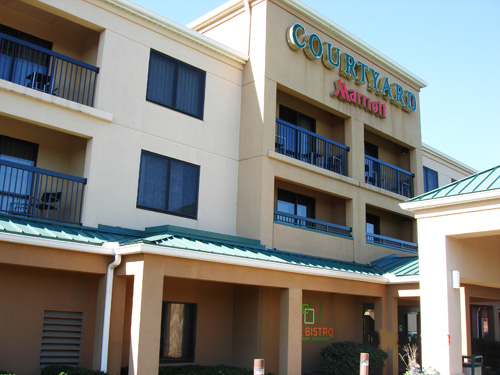 "Fame and Fortune in Columbus"
2015 Convention Update
The 2015 H.A.S. convention, "Fame and Fortune" in Columbus" will be hosted by Bob Huber and will be held on April 30-May 3, 2015 at the Courtyard by Marriott in Columbus, Ohio. Located 2.5 miles west of the Port Columbus International Airport, and just off Interstate 670, the Courtyard by Marriott-Columbus Airport Hotel has 150 guest rooms, heated indoor pool, exercise room, free Internet connection, and complimentary shuttle service to the airport.
The hotel rate is $125 plus tax, and reservations should be made directly with the hotel at Courtyard by Marriott-Columbus Airport Hotel, 2901 Airport Drive, Columbus, OH 43219, (614) 475-8530. Please identify yourselves as being with the Horatio Alger Society to get the discounted rate, and make your reservation by Wednesday, April 1st. After that, the group rate is not guaranteed. The registration fee for the 2015 convention is $115. The official reservation form is available here and will be enclosed with the next issue of Newsboy. Please send it in as soon as possible!
Places of interest in Columbus and central Ohio include the Columbus Museum of Art, Columbus Zoo and Aquarium, Center of Science and Industry (COSI), Franklin Park Conservatory and Botanical Gardens, Ohio History Center, German Village, and the Thurber House.
There are several antique malls and used book stores in Columbus, including two enormous antique malls 40 miles away in Springfield, OH. More information of area places of interest will be available in upcoming issues of Newsboy and at registration April 30.
Full Books Available to Read in the Archive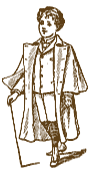 90 Titles Online
As work continues on the HAS website's Archive section, more and more of Horatio Alger's works are becoming available to read online for free. Click here to read the available titles.
The Full Books section now has links to every Horatio Alger novel currently available to read online. We are still missing 44 titles, which have not yet been converted to a digital format, but you can still visit their pages to find out where to buy a reader copy online. Short Stories and Poetry will be up soon as well, and Alger's essays are becoming available.